The Collaborative Music
Official Site
Our New Single
7 Waits 
Check out our new single and have a listen below. Single available on our store here on this website. All proceeds go to Red Cross Blood Services. 
We also encourage you to give blood to help the quality of life of those less fortunate if you are healthy.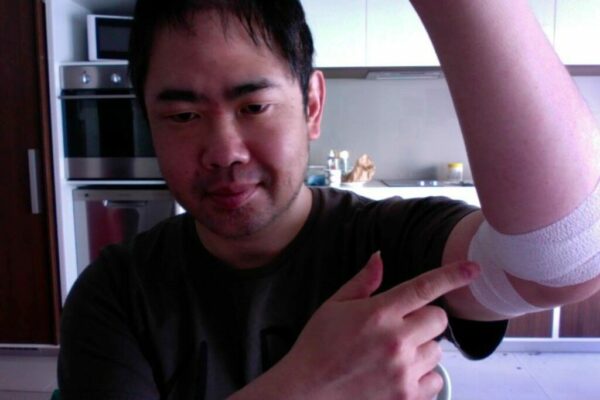 "Appie Ken" – The Collaborative Music – Ken Mah
There's a lot in a name and when it comes to The Collaborative Music so much is said. The group centres around song writer Appie and features musicians he brought together from Perth, Sydney and Melbourne. To create their debut EP: Frozen Crystal. Four tracks of lush and atmospheric indie rock ballads. Available now for streaming and download.
Lead song writer Appie began writing original music for guitar and vocal at age 11. He kept at it through his teen years and into his twenties when he had the initial ideas for the tracks off Frozen Crystal. At the time he was working in the human services. A fulfilling job, but he needed a creative outlet. He found it in song writing. The songs stuck with him, stewing and waiting to take form while Appie began hanging out in the Sydney music scene.
He found his first collaborator this way, a chance meeting while attending her show at Sydney venue the Annandale. The shy musician had just come off stage and they started talking after he'd offered his enjoyment of her band's performance. 
Appie had met his first future collaborator, as he would meet many musicians from diverse genres while involved in the Sydney music scene. The chance to write and record the tracks coming together as he met the right people.
The future plans for Appie and his collaborators, as Covid restrictions lift, is to involve more musicians, start planning shows, touring and recording new music.
Simple PayPal Check Out If You Wanna Buy Our Stuff. All Proceeds Go To Charity